Thanksgiving is one of my absolute favorite times of the year, likely because it's just about the only time you can sneak an entire pumpkin pie to yourself with no one else noticing. Yes, I have done that, and it was glorious. Thanksgiving is also a nice little break from the first few months of school, a time to relax and have a little fun. Our mission is always to do fun science as we learn real science, and we have dreamt up five Thanksgiving STEM activities that you and your kids will enjoy.

Thanksgiving Science projects
1. Make sugar glass and calibrate your oven

    If you want your turkey timing to be just right you will want to know if your oven runs hot, cold, or just right. Thankfully, you can do this while making something delicious and learning about science.
   

2. Learn to use a magic tablecloth

    There is a steep learning curve to this activity, which means it could keep your kids entertained for a long time while you get to dressing that turkey – or it could mean you pull your hair out in frustration…you'll need a hemless tablecloth and plates you don't really care about!
   

3. Create Dancing Corn

    This is a fun project that is easy to setup and has a minimal mess. All you need are popcorn kernels, baking soda, and vinegar. If you have food coloring on hand it is an added treat to let little hands color their water as well.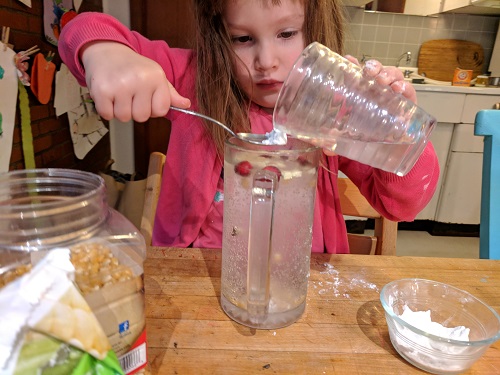 ​
4. Engineer Cranberry Ships

    All you need for this activity is imagination, cranberries, and toothpicks (foil if you want to make your ships float). You can also use it as a doorway to history, reading about the ships Columbus took on his journey.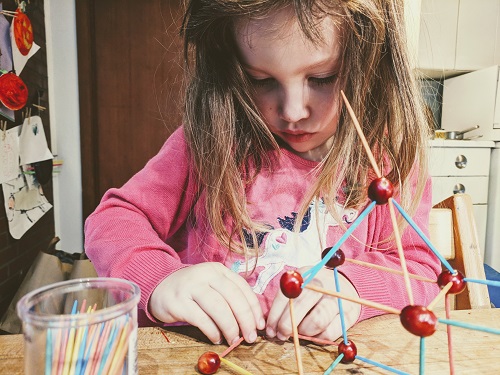 ​
5. Create a secret spice route map or write a secret message

    Tie in some history and map making with your science in this fun STEM activity. This project uses your leftover cranberries, baking soda, and water!
​