Meet Mojo! This guy is the handsomest dude on the block!! Mojo loves to chit chat and tell you all about his day. His favorite things are exploring, cuddling, and especially chin rubs! Mojo has the most amazing green eyes, and the softest grey coat with a white neckerchief!

To add to his wonderful personality, Mojo is also FIV+. FIV can be managed in a home with other cats with just a little more attention to detail, and a solid introduction plan. FIV positive cats can live long, healthy lives, they may just need to see a vet more often to help them out if they get sick, like a cold. Mojo is a very loving boy, who does not let FIV affect is ability to love unconditionally. If Mojo sounds like a good fit for you, why not come and give him a chance? You can meet Mojo and our other adoptable animals at Kitsap Humane Society, open for walk-up appointments on a first-come, first-served basis.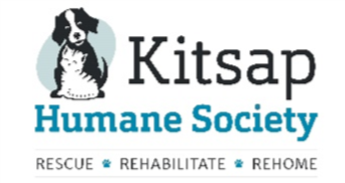 To meet more of Kitsap Humane Society's pets available for adoption please visit their website.

Kitsap Humane Society
9167 Dickey Rd NW
Silverdale, WA 98383