South Kitsap Regional Park
3101 SE Marbeth Lane
Port Orchard WA 98366
Google Map
Description
Kitsap Live Steamers is a group of scale outdoor railroad enthusiasts operating a non-profit 7 1/2 inch gauge railroad at South Kitsap Regional Park. Rides are given to park visitors on a donation basis and are handicap accessible. Fun for the whole family!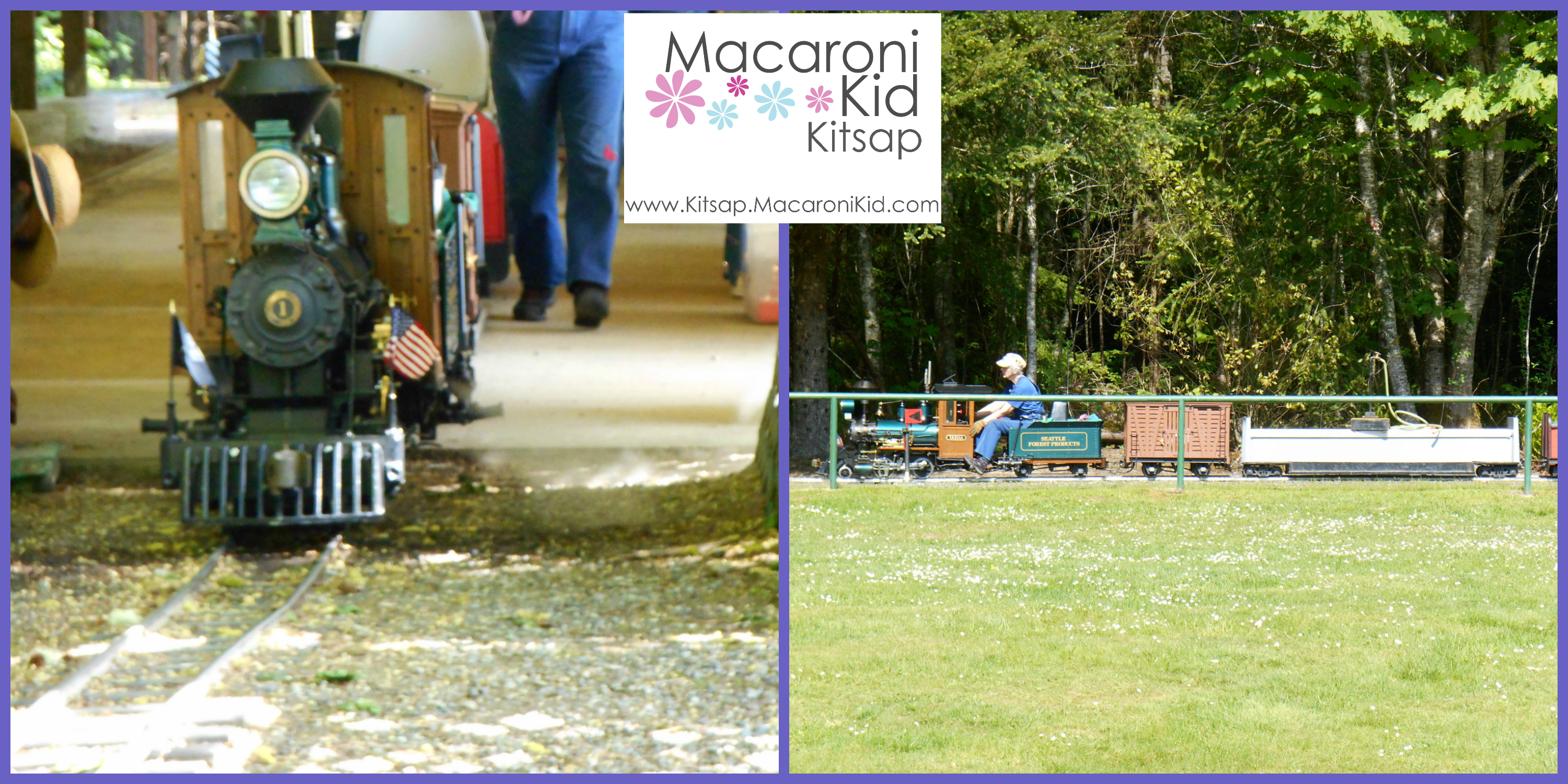 Who
Everyone of all ages!
Cost
Free (donations accepted)
How
Stop by between 10am and 4pm
NOTES:
-You must wear a mask at all times from the moment you walk through the entrance gate until you walk through the exit gate. This includes while riding the trains as well. Children under 2 are exempt from this. Please note that these trains are privately owned and this was a decision made by the KLS board of directors.
- They ask that you practice social distancing when possible. Beyond the entrance and exit gates is not Kitsap Live Steamers land, so they will not be policing this area, but they have faith that everyone can manage themselves.
-Hand Sanitizer will be available when you board the train and when you exit.
-BE COURTEOUS at all times. Please please please be respectful to your neighbors as well as to our volunteers working. You may experience longer wait times and they ask that you keep in mind that no one is paid to be out there and this is something people do for fun!
More Info